I have been the owner and director of Tumblekids Watertown for 10 years and was a competative gymnast for 8! My favorite event is bars. I enjoy coaching all classes and levels of team here at Tumblekids, but Tumble Bears is my favorite class to teach. I am pictured here with my dog and gym mascot, Rocco!
New to the position of Assistant Director here at Tumblekids Watertown, I have worked as a tumblekids instructor in the past and have many years of experience in not only gymnastics but, dance, sewing and acrobatics. Outside of Tumblekids I enjoy traveling, dancing, and creating.
Formerly a competitive gymnast, I have great love and respect for all sports. My favorite gymnastics event is vault! I have B.A. in Speech Communication from Texas A&M University. I have 3 kids, serve as a college campus chaplain, and love being outdoors and camping with my family. I am an avid half-marathon runner!
I am from West Hartford, CT and attended school at Ursinus College in PA! I was a gymnast for 17 years and did college gymnastics for 4. I am 1 of 4 children in my family. When I was still doing gymnastics, my favorite event to train, by far, was bars, but my favorite event to compete was floor. Gymnastics taught me a lot of life lessons and brought me so much joy; I love being a part of that journey with the new young gymnasts that I get to coach!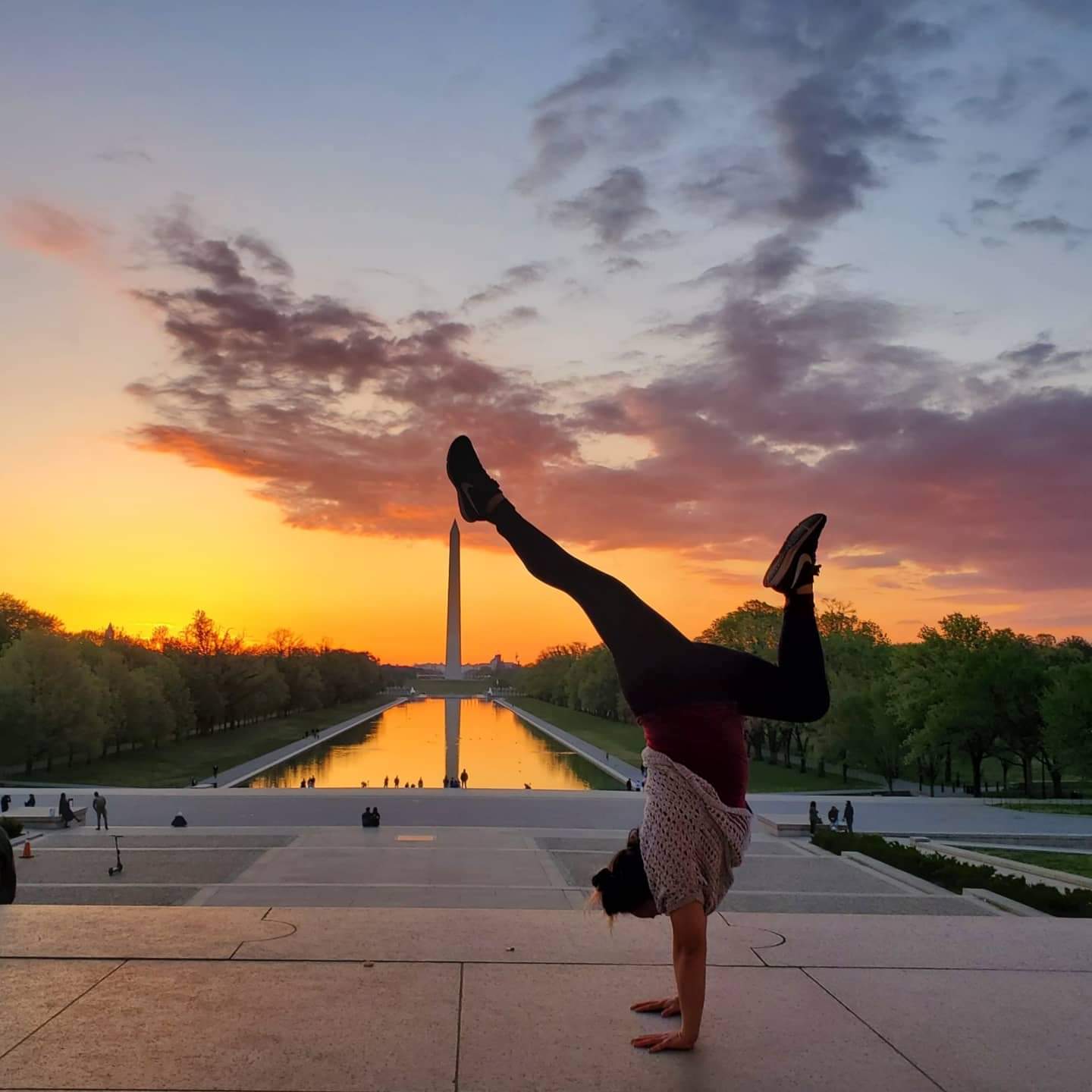 Heeellloo! My name is HuyenTran Vo (my first name pronounced "Hwin-Jun"). You can call me "Coach Vo." I was a competitive gymnast for over 10 years. My favorite event is floor because I love to dance and put on a show! I was also a dancer and cheerleader. I am now into kickboxing and wrestling. I am a teacher and a PhD student. In my free time I love to travel and I'm always on a quest for new adventures!
I started my journey of gymnastics back home in El Salvador at the age of 7. It was then I fell in love with gymnastics. After moving to the United States at age 13, I continued practicing the sport as part of the Junior Olympic program where I got to compete any further develop my gymnastics skills. I started coaching because I wanted to teach others how gymnastics taught me to overcome fears and achieve goals inside and outside of the gym. I was really goof tumbler, so I enjoy coaching vault and floor. Nothing makes me happier than seeing the kid's face after he/she has learned a new skill!
I am a circus performer and circus and gymnastics instructor who started my path in high-school juggling with friends and trying to see how high we could build human towers! Since then I've expanded from juggling and acrobatics to also performing and teaching aerials, unicycling, partner acro, and more! I began teaching at Boston University in their dance department and have since worked and taught all over Boston and have performed across the country! I also have degrees in Biology, Philosophy, and Classical Literature and used to work in a virology lab! My favorite gymnastics event is floor because I love tumbling!
I began my love for all things athletic and acrobatic when I was 11 and began doing martial arts and flying trapeze! Since then, I've been a martial arts instructor, a math and computer science tutor, graduated from Boston University, and have a day job for an IT consulting company doing purchasing and project management in addition to teaching circus and gymnastics! I have a tabby cat named Pepper and have a collection of shirts, hoodies, and hats from donut shops all over the world!
I'm Alexa and my favorite gymnastics event is floor! I have a B.S. from Salem State University. Aside from being a class instructor, I coach a high school varsity cheerleading team. With cheerleading being one of my greatest passions, I love assisting with tumbling and helping athletes gain new skills!
My name is Marlon Francois. I'm a director at Bay Cove human services, I'm also a Recovery support specialist at Square Medical Group. On the side I work as a personal companion with a client that is my 1 to 1. I enjoy working with people and trying to make a difference. I believe Gymnastics also gives me the opportunity to do it on a wider scale with the youth.
I was a gymnast myself from 2 years old and have been coaching since I was 18! I love bringing my experience and knowledge from gymnastics and cheerleading to our gym! I also work full time as a preschool teacher and am a proud mom to a pre-team student here at Tumblekids!
I am a senior at Arlington High. After competing with Tumblekids on the Xcel Gold team, I decided I was more passionate about learning to coach! This is my third year coaching for us, and I especially love my Tumble Bugs and Bears! I am still a gymnast on my high school team, where I also participates in musical theater. My favorite event is bars!
My name is Julia and I used to be on the gymnastics team at Tumblekids! Now, I'm busy with all kinds of other activities in high school but still love coaching! My favorite gymnastics event is vault, and a fun fact about me is that I love Taylor Swift!
I am a sophomore at Boston Latin School and also enjoy sailing for my school! I was a competitive JO gymnast for 10 years until September 2020, and I even began gymnastics at TumbleKids! My favorite event is beam.
I competed with TumbleKids Watertown for 6 years, and my favorite event is floor! Now, I do circus and specialize in contortion.
I compete for TumbleKids as an Xcel Platinum gymnast! My favorite gymnastics event is floor! I want to be a physical therapist when I'm older.
I have been doing gymnastics for 6 years and my favorite event is bars! When I'm not doing gymnastics, I also love skiing!