I have been the owner and director of Tumblekids Watertown for 10 years and was a competative gymnast for 8! My favorite event is bars. I enjoy coaching all classes and levels of team here at Tumblekids, but Tumble Bears is my favorite class to teach. I am pictured here with my dog and gym mascot, Rocco!
New to the position of Assistant Director here at Tumblekids Watertown, I have worked as a tumblekids instructor in the past and have many years of experience in not only gymnastics but, dance, sewing and acrobatics. Outside of Tumblekids I enjoy traveling, dancing, and creating.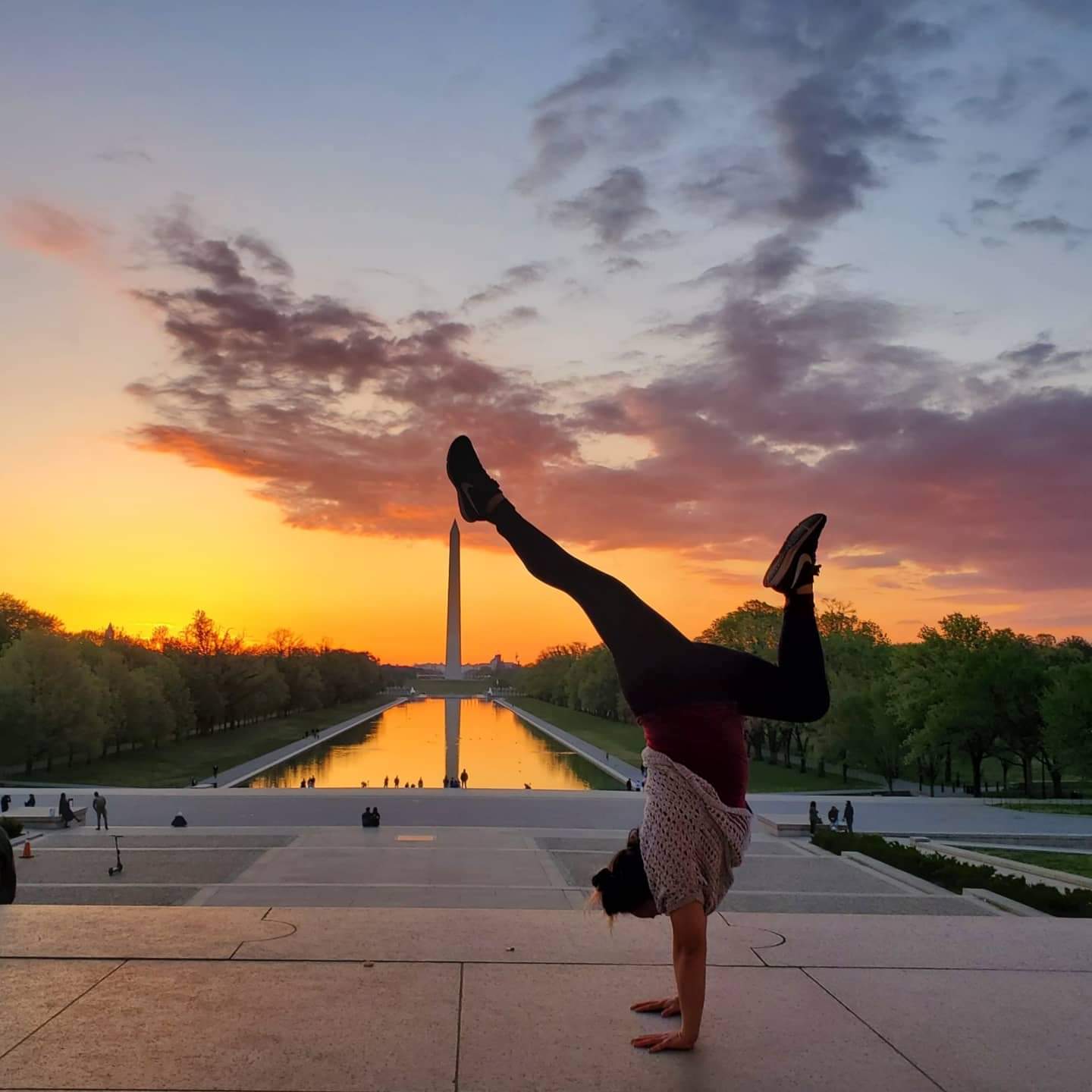 Heeellloo! My name is HuyenTran Vo (my first name pronounced "Hwin-Jun"). You can call me "Coach Vo." I was a competitive gymnast for over 10 years. My favorite event is floor because I love to dance and put on a show! I was also a dancer and cheerleader. I am now into kickboxing and wrestling. I am a teacher and a PhD student. In my free time I love to travel and I'm always on a quest for new adventures!
I'm Alexa and my favorite gymnastics event is floor! I have a B.S. from Salem State University. Aside from being a class instructor, I coach a high school varsity cheerleading team. With cheerleading being one of my greatest passions, I love assisting with tumbling and helping athletes gain new skills!
My name is Marlon Francois. I'm a director at Bay Cove human services, I'm also a Recovery support specialist at Square Medical Group. On the side I work as a personal companion with a client that is my 1 to 1. I enjoy working with people and trying to make a difference. I believe Gymnastics also gives me the opportunity to do it on a wider scale with the youth.
My name is Julia and I used to be on the gymnastics team at Tumblekids! Now, I'm busy with all kinds of other activities in high school but still love coaching! My favorite gymnastics event is vault, and a fun fact about me is that I love Taylor Swift!
I am a sophomore at Boston Latin School and also enjoy sailing for my school! I was a competitive JO gymnast for 10 years until September 2020, and I even began gymnastics at TumbleKids! My favorite event is beam.
I compete for TumbleKids as an Xcel Platinum gymnast! My favorite gymnastics event is floor! I want to be a physical therapist when I'm older.
I have been doing gymnastics for 6 years and my favorite event is bars! When I'm not doing gymnastics, I also love skiing!